September 2016:
New Carey Blyton CD
We are excited to announce that we have just taken delivery of a new CD of world première recordings of music by Carey Blyton. Produced on the Sleeveless Records label as a collaboration between the Carey Blyton Trust and Fand Music Press, this new CD is a really top quality production from all points of view.
Performers on the CD are the Chameleon Arts Wind Quintet; Harriet Adie, harp; Derek Foster, vibraphone; and Ian Partridge, narrator.
Music on the CD is as follows (all world première recordings):
A Shoal of Fishes

A Catch for Wind Instruments

Five Diversions

Carp in the Rain

The Indian Coffee House Roof Garden Orchestra Tango

A Little Trio for Wind Instruments
The physical CD is a deluxe production with an attractive 'picture disc' label, full colour inlays throughout and a 16-page full-colour booklet that includes extensive music notes (including the composer's own commentary on several pieces), the text of the poems that inspired some of the music, and ample illustrations of the Hiroshige watercolours portrayed by some of the musical settings.
The CD will, of course, soon be added to the Fand catalogue and will be listed on this site with a detailed information page and sample tracks as usual. In the meantime, you can order the CD by clicking the Add to Cart button above. The price is £10·99 + P&P.
---
July 2016:
Choral Delights
Fand presents a selection of choral pieces as its latest batch of releases – all by composers new to the Fand catalogue. The new publications are available for purchase immediately.
First of all, we are delighted to welcome J. Alex Whyte to the catalogue. A man of multiple talents, and already the author of a number of humorous books (try reading his biography for a taste of his writing style), his first Fand publication is a cantata, set to his own text, called For Unbelievers. The composer has even used his graphical talents to create the cover illustration.
For Unbelievers is a highly attractive and uplifting work. The text is non-specific and open to multiple interpretations; although not overtly religious, it nevertheless conveys a sense of the value of faith and a broad hope for peace. In the composer's words, "It was written as an invitation to think things over. And perhaps come to a decision."
The cantata is for SATB choir with a soloist of each voice part, and has been published in two new editions: the intended original scoring with chamber orchestra and an alternative version with piano accompaniment. The two versions are 'compatible' in that the choir & piano score serves both as a performable work in its own right and as the choir and soloists' part for the version with orchestral accompaniment. So, in situations where an orchestra is not available, a satisfactory performance can still be staged.
The work has already been performed on several occasions, but with an earlier orchestral scoring. For its Fand publication, the piece has been revised by a former pupil of the composer, Julian Cole, who has improved the orchestration and written the new piano accompaniment (with the composer's full approval).
Although intended as a serious work, we feel that this piece, given its highly tuneful and attractive nature, very straightforward musical material and positive sentiments, would make an ideal work for performance by youngsters, within schools or youth choirs etc.
English and Welsh traditions
The second person to join the Fand ranks this month is Richard Hallas. Richard has, in fact, a very long-term involvement with Fand already; as KeyNote, he has typeset many Fand editions since the early 1990s, and he is the named editor on several of Fand's early Bax editions. Moreover, he has been Fand's Webmaster since 2010 and is responsible for the presentation style of most of Fand's more recent publications. He now joins the Fand ranks at last as a composer/arranger with the following two items:
Written for a specific choir and a specific concert (The Huddersfield Singers' A Yorkshire Christmas event on 3rd December 2016), The Yorkshire Shepherds was created for a very specific purpose. However, during its creation, it became apparent that it had the potential to be of much greater interest than just something for a one-off performance, so efforts were made to maximise its appeal and flexibility – with the result that it can be performed in several ways, and provides the scope for optional audience participation within the context of a Christmas concert.
The Yorkshire Shepherds is, in fact, a setting of the text of While Shepherds Watched their Flocks by Night, to a range of traditional Yorkshire melodies. The tune that 'everyone' knows for this carol is called Winchester Old, and is actually used in fragmentary form in the accompaniment of this new setting. It may also optionally be sung at the end, if audience participation is desired. However, the main piece uses four alternative melodies, all of which are very popular in the Yorkshire region. A strong generations-old carolling tradition exists in the area of Yorkshire between Sheffield and Holmfirth, and the people of this area still regularly sing While Shepherds Watched to a dozen or so well-established melodies. This new piece celebrates the Yorkshire carolling tradition by taking four of the most popular of those regional melodies and setting a verse of the carol to each of them in a new concert arrangement.
The piece is intended to be light-hearted without being silly. The audience may smile in surprise as the choir enters to the well-known tune of On Ilkla Moor Baht 'At – yet this is actually authentic, as this carol was sung to this tune before the familiar 'Ilkley Moor' words were even written.
The music is for SATB choir with either piano or organ accompaniment, and a choice of three different ways of ending the piece (one of which involves audience participation) is available for use as circumstances dictate. Overall, then, this is a fun item that could be used as a concert highlight or perhaps an encore.
Finally, moving from Yorkshire to Wales…
This new setting of the traditional Welsh lullaby Suo Gân aims to provide an attractive version for four-part choral use. The melody was made famous particularly through its memorable use in the early Steven Spielberg war film, Empire of the Sun.
Sung to a lilting accompaniment (which will require a pianist with a fairly light touch), the first verse may be performed by a solo soprano or treble (or a small semichorus), and the rest of the song is sung by the four-part choir. Aside from the need for careful tuning in the chromatic third verse, the straightforward musical setting should put this song easily within the grasp of amateur choirs, and the generally sonorous nature of the arrangement should, we hope, make it an audience-pleaser.
---
Easter 2016:
Fill the Mead cup…
Easter may seem an unusual time to publish a Christmas carol, but never mind; it's in plenty of time for the next festive season!
With Christmas Bells, Fand Music Press is delighted to welcome Philip Mead to its list of published composers. Philip is known primarily as a concert pianist who specialises in modern repertoire, and is a longstanding 'Friend of Fand', having performed many of Peter Thompson's piano pieces over the years. Indeed, near the end of 2015 Philip gave a piano recital featuring the music of Bax and Thompson, most of it published by Fand, and even more recently his chamber choir premièred Peter's arrangement of The Keys of Heaven.
However, Philip is now making his Fand debut as a composer, and presents us with not just the music of Christmas Bells but also an audio recording of a recent performance of the piece, given by the chamber choir that he conducts. This highly attractive new carol, featuring a memorable melody, is written for four-part SATB choir (with divisi) and a choice of piano, organ or (ideally) brass ensemble accompaniment. The style of the accompaniment (especially when played by the brass ensemble of two trumpets and two trombones) evokes, as suggested by the title, the sound of chiming and later pealing bells.
Friends of Fand
10th September 2016:
Concert: The Romantic Muse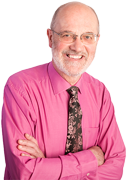 International concert pianist Philip Mead is giving a FREE recital (with free refreshments also included) on Saturday, 10th September 2016 at 6:00 pm. Entitled The Romantic Muse, the concert forms part of the St Augustine's Chamber Series. Donations towards St Augustine's Music will be gratefully received.
Programme
| | |
| --- | --- |
| Beethoven | Sonata in C sharp minor, op. 27 no 2 ('Moonlight') |
| Chopin | Three Nocturnes |
| Bax | Legend |
| Liszt | St François de Paule marchant sur les flots |
The concert takes place at St Augustine's Church, Richmond Road, Cambridge CB4 3PS.
---
June 2016:
New video for Hampshire Summers
Fand followers may like to know that a new video has been created for Peter Thompson's delightful orchestral rhapsody, Hampshire Summers.
Although the audio recording itself is the same one that has been available on this site for some time (a performance by the Solent Symphony Orchestra conducted by Steve Tanner), a selection of appropriate Hampshire imagery has now been added to reflect the moods of the music, with the full approval of the composer. The new video can be seen below or, as usual, viewed on the Fand YouTube channel.
---
March 2016:
The Keys of Heaven—First performance
On Sunday, 6th March 2016, St Augustine's Chamber Choir, Cambridge, conducted by Philip Mead, gave the world première performance of Peter Thompson's arrangement of The Keys of Heaven.
We are delighted to be able to present a video of the performance here on the Fand site and also on the Fand YouTube channel. Very many thanks to Dan Leighton for supplying the video and to the choir for permitting its performance to be shared in this way.