July 2017:
Dispensing Suites!
Peter Thompson: Suite no 10 for Piano
Fand Music Press is pleased to announce the publication of something of a milestone: the tenth in the series of piano suites by Peter Thompson. Suite no 10 is a set of five characterful movements, each lasting around a couple of minutes, aimed at competent to advanced pianists. Moods range from the contemplative to the exuberant, but the entire suite is in Thompson's approachable, energetic and harmonically spicy style. Overall, this is a joyous and entertaining set.
Frank Bayford: Dispensing Notes (Autobiography)
Fand is also privileged to publish the autobiography of composer Frank Bayford. A pharmacist by trade (one of two Fand composers to pursue this profession), the multitalented Mr Bayford is not only an accomplished self-taught composer but also a talented artist, and several of his drawings and watercolours illustrate the book. Dispensing Notes: Stepping-Stones towards an Autobiography is a 100-page volume that tells the compelling story of Frank Bayford's Enfield-based life and music.
---
January 2017:
Peter Thompson: A Red, Red Rose
The first new Fand publication of 2017 is a choral (SATB) setting of the well-known poem by Robert Burns, My love is like a red, red rose. Called simply A Red, Red Rose, this gentle setting has already received a concert performance from Philip Mead's choir, the St Augustine's Singers, as noted in this month's Friends of Fand news. The video of the performance can be found on the product page.
---
October 2016:
Shoal of Fishes CD update
As promised in last month's early announcement of the new Carey Blyton CD, the disc has now been added to the Fand catalogue and has its own page with detailed track listing and sample tracks, together with sample pages from the deluxe CD packaging.
---
September 2016:
New Carey Blyton CD
We are excited to announce that we have just taken delivery of a new CD of world première recordings of music by Carey Blyton. Produced on the Sleeveless Records label as a collaboration between the Carey Blyton Trust and Fand Music Press, this new CD is a really top quality production from all points of view.
Performers on the CD are the Chameleon Arts Wind Quintet; Harriet Adie, harp; Derek Foster, vibraphone; and Ian Partridge, narrator.
Music on the CD is as follows (all world première recordings):
A Shoal of Fishes

A Catch for Wind Instruments

Five Diversions

Carp in the Rain

The Indian Coffee House Roof Garden Orchestra Tango

A Little Trio for Wind Instruments
The physical CD is a deluxe production with an attractive 'picture disc' label, full colour inlays throughout and a 16-page full-colour booklet that includes extensive music notes (including the composer's own commentary on several pieces), the text of the poems that inspired some of the music, and ample illustrations of the Hiroshige watercolours portrayed by some of the musical settings.
The CD will, of course, soon be added to the Fand catalogue and will be listed on this site with a detailed information page and sample tracks as usual. In the meantime, you can order the CD by clicking the Add to Cart button above. The price is £10·99 + P&P.
Friends of Fand
January 2017:
The Yorkshire Shepherds—First performances
Last year, Fand published The Yorkshire Shepherds by Richard Hallas, a light-hearted medley on While Shepherds Watched their Flocks by Night written for a concert given by The Huddersfield Singers in December 2016. The piece was also taken up by the St Augustine's Singers in Cambridge and performed later in the same month.
We are pleased to be able to present recordings of both performances. The Huddersfield Singers' première (which includes audience participation at the end) is a stereo audio-only recording made on 3rd December 2016:

As for the second performance by Philip Mead's St Augustine's Singers, we have a video of it here on the Fand site and also on the Fand YouTube channel. Thanks once again to Dan Leighton for supplying the video and to the choir for permitting its performance to be shared in this way.
A Red, Red Rose
St Augustine's Singers also performed Peter Thompson's newly-published A Red, Red Rose at a concert on 12th November 2016, and again we are grateful to Dan Leighton for providing a video; we have taken the liberty of adding subtitles to it.
---
October 2016:
Fand Music in Choral Concerts
Cambridge…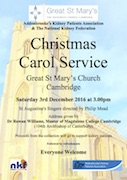 Several pieces of music published by Fand are due to be performed soon in Cambridge, in a number of concerts by the St Augustine's Singers conducted by Philip Mead. Brief details are as follows:
12th November, 6pm
Saving Lives at Sea, part 2: A programme of music on a nautical theme in aid of the RNLI, with a guest apperance of the Grimethorpe Colliery Band (details…); programme includes:
3rd December, 3pm
Christmas Carol Service (see illustration, above) led by former Archbishop of Canterbury Dr Rowan Williams; music includes:
17th December, 1pm
Michaelhouse Lunchtime Carol Concert; programme includes:
Meanwhile, Oop North…
Huddersfield…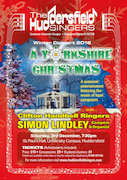 The Huddersfield Singers will be putting on a special Christmas concert this year, entitled A Yorkshire Christmas. This is the event for which The Yorkshire Shepherds was composed, and the piece will receive its first performance at this concert (followed a fortnight later by the St Augustine's Singers performance in Cambridge; see above).
3rd December, 7:30pm
A Yorkshire Christmas; programme includes:
St Paul's Hall is a very attractive former church (now part of the university campus) in the centre of Huddersfield, just across the road from a multi-storey car park. The concert will be compèred by the highly respected musician, Dr Simon Lindley (Organist Emeritus of Leeds Minster), with the Clifton Handbell Ringers as guests. Free seasonal alcohol-free punch will be served in the interval. More extensive details about this concert can be found on The Huddersfield Singers' website.
---
10th September 2016:
Concert: The Romantic Muse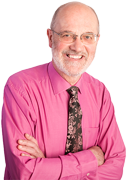 International concert pianist Philip Mead is giving a FREE recital (with free refreshments also included) on Saturday, 10th September 2016 at 6:00 pm. Entitled The Romantic Muse, the concert forms part of the St Augustine's Chamber Series. Donations towards St Augustine's Music will be gratefully received.
Programme
| | |
| --- | --- |
| Beethoven | Sonata in C sharp minor, op. 27 no 2 ('Moonlight') |
| Chopin | Three Nocturnes |
| Bax | Legend |
| Liszt | St François de Paule marchant sur les flots |
The concert takes place at St Augustine's Church, Richmond Road, Cambridge CB4 3PS.
---
June 2016:
New video for Hampshire Summers
Fand followers may like to know that a new video has been created for Peter Thompson's delightful orchestral rhapsody, Hampshire Summers.
Although the audio recording itself is the same one that has been available on this site for some time (a performance by the Solent Symphony Orchestra conducted by Steve Tanner), a selection of appropriate Hampshire imagery has now been added to reflect the moods of the music, with the full approval of the composer. The new video can be seen below or, as usual, viewed on the Fand YouTube channel.