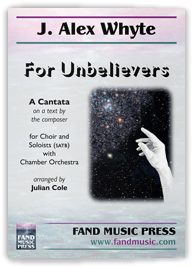 For Unbelievers
A Cantata on a text by the composer
for choir and soloists (SATB) with chamber orchestra
For Unbelievers was composed in the early 1990s. It was first performed in 1996 at the Church of the Holy Trinity, Nice (the composer's home city). The performance was given by four singers from the Nice Opera Chorus accompanied by a professional synth player. After this, Albert Lance (a leading Australian-French operatic tenor) took an interest in the work and conducted the full complement of four soloists, choir and orchestra for performances in Bordighera and a number of other towns on the Côte d'Azur.
In 2016 the work was reorchestrated in collaboration with a one-time piano pupil of the composer, and an alternative piano accompaniment was devised.
The French describe the work as an oratorio but the Italians and British use the term cantata (and German speakers, Kantate).
In the words of the composer: "It was written as an invitation to think things over. And perhaps come to a decision."
IMPORTANT NOTE
This version of the score is for choir and orchestra, and the purchasing options enable you to buy the full score and/or a set of instrumental parts.
However, please note that choral parts are not included! In order to put on a performance, you will also need to purchase an appropriate number of choir & piano parts for your singers and soloists to use.
For full details of those, please see the version for choir and piano.
Sample pages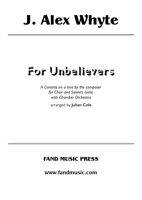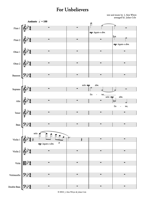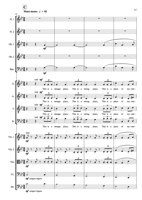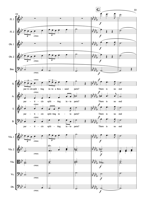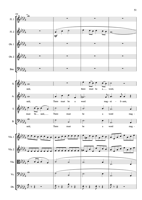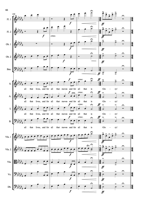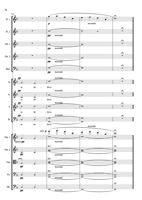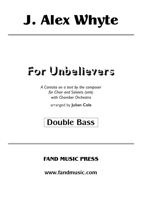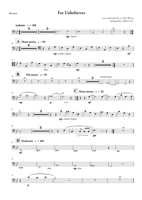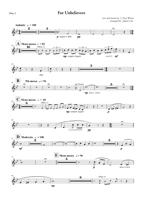 (Click to enlarge)
Composer
Title
Forces
Duration

J. Alex Whyte


Words:

J. Alex Whyte


Edited by

Julian Cole

For Unbelievers




A Cantata on a text by the composer




for choir and soloists (SATB) with chamber orchestra

Soprano, Alto, Tenor, Bass, Choir (SATB), Chamber orchestra
15 mins
Catalogue code: FM202 • Published: 3rd July 2016
Entry last updated: 3rd July 2016