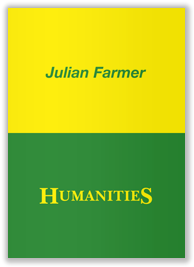 Humanities
ISBN 978-0-9535125-8-4
POSTAGE COSTS £1.50 ON THIS ITEM.
This book was written in the first decade of the twenty-first century and comes under the shadow of the Iraq war, but is far-reaching in its outlook, being full both of local interest and the sunny vistas of a new and international perspective from the digital age.
This is a perfect-bound paperback volume of 70 pages, including a full-colour cover.
Julian Farmer reads The Cyclists
Visitors may be interested in seeing a video of the poet reading one of his poems from the collection:
Sample pages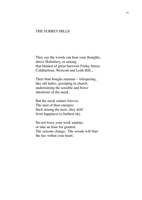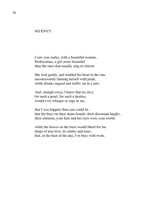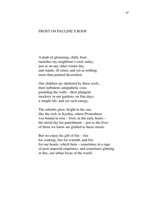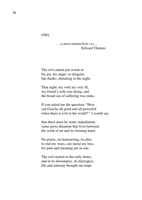 (Click to enlarge)
Author
Title
Julian Farmer

Humanities




ISBN 978-0-9535125-8-4

#
Author(s)
Chapter
1

Julian Farmer

Island
2
Village
3
En Locatif
4
The War
5
The Surrey Hills
6
The First Fall of Snow
7
Angela
8
Night Angel
9
Wondering
10
An Old Man's Thoughts
11
Der Leiermann
12
The Parable of the Plough
13
Lorry
14
Eternity
15
Nocturnal
16
Idea
17
Worldly Silence
18
Shanty
19
In Memoriam Jennifer Swift
20
Summer in Town
21
A Dark Night in Guildford
22
Spenser's Optics
23
To a Cynic
24
The Poet
25
No Envy
26
Working Class Heroes
27
The Land
28
The Hotel
29
To the Ruling Class
30
Frost on Pauline's Roof
31
Owl
32
O, Stars
33
The Barrel
34
Modernity
35
Redress!
36
Sea Views
37
Winter
38
The Machines
39
The Cyclists
40
The Return
41
The Song of the Dinosaurs
42
By the River Greta
Catalogue code: FM187 • Published: 1st September 2014
Entry last updated: 25th September 2014