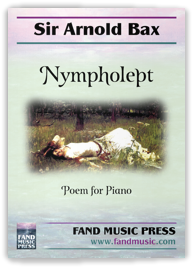 Nympholept
Poem
for piano
This product has a total of 4 review excerpts; reload the page to see other quotations at random or take a look at all the reviews of this publication.
…it immediately creates a lugubrious yet luminous backcloth of exquisite pianistic figurations, out of which emerge fragments of themes, melodic motifs and dancing rhythmic figures. The textures are quintessentially orchestral and look pianistically awkward on paper, but are in fact extremely idiomatic and sympathetically laid out for keyboard.
—Murray McLachlan, International Piano (March/April 2014)
This work was completed in July 1912 but remained unplayed until 17th September 1986, when Martin Roscoe recorded it in Manchester for a Radio 3 broadcast on 14th February 1987. In February 1915 Bax finished making an orchestral version, which also remained unperformed during his lifetime and was given its première by the Strolling Players Orchestra conducted by Terence Lovett at the Royal Academy of Music on 31st May 1961.
The title derives from Greek νυμφόληπτος (numpholēptos), one who suffers from nympholepsy, a state of rapture inspired by nymphs, and on the manuscript Bax has written:
The tale telleth how one walking at summer-dawn in haunted woods was beguiled by the nymphs, and, meshed in their shining and perilous dances was rapt away for ever into the sunlight life of the wild-wood [sic].
The manuscript of the orchestral version (owned by Warner Chappell Music Ltd but unpublished) has an additional programme note:
The title of this short tone-poem comes from Swinburne [his poem A Nympholept], and the quotation from Meredith's The Woods of Westermain. Both poems derive from the same central idea—that of a perilous pagan enchantment haunting the sunlit midsummer forest.
The Meredith quotation appears on the next page:
"Enter these enchanted woods | You who dare…" | (Meredith).
Robert Browning also wrote a poem entitled Numpholeptos, and Bax himself had written one called Nympholept, which is dated 26th February 1912, five months before the piano score was completed; it was published anonymously in Love Poems of a Musician (London, 1923), pp. 12–13.
In 1951, Christopher Whelen sent Bax a questionnaire about his music. In reply to the query "Nympholept? Meaning of this word," he replied: "This is based upon a poem of the same name by Swinburne about panic induced by noonday silence in the woods."
—Graham Parlett
Sample pages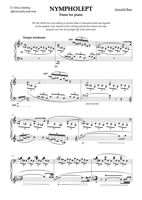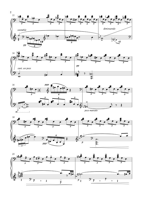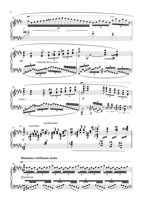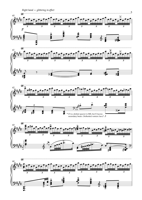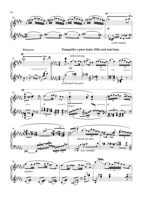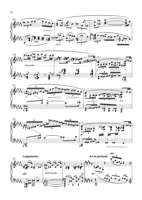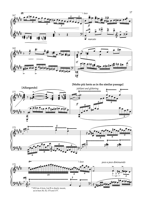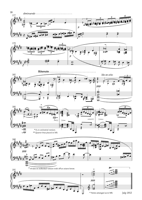 (Click to enlarge)
Composer
Title
Grade
Forces
Duration

Sir Arnold Bax

Nympholept




Poem




for piano

Advanced (post-Grade 8)
Piano
11 mins
Video
This video is of Philip Mead giving the world première of Nympholept at a recital on 6th November 2015. (The entire concert may be viewed online.)
Catalogue code: FM182 • Published: 12th October 2013
Entry last updated: 1st February 2016