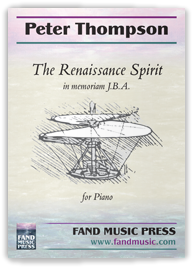 The Renaissance Spirit
in memoriam J.B.A.
for piano
This product has a total of 3 review excerpts; reload the page to see other quotations at random or take a look at all the reviews of this publication.
This piece was written in memory of John Barton Armstrong, a Renaissance man. The front cover depicts the Aerial Screw, an early helicopter design by Leonardo da Vinci (the original Renaissance man), thus recalling J.B.A.'s aeronautical connections.
Sample pages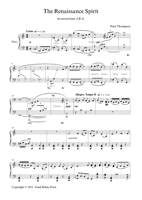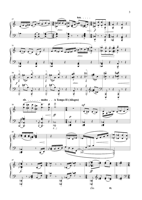 (Click to enlarge)
Composer
Title
Grade
Forces

Peter Thompson

The Renaissance Spirit




in memoriam J.B.A.




for piano

8
Piano
Catalogue code: FM169 • Published: 4th June 2011
Entry last updated: 13th November 2011