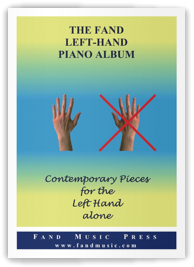 The Fand Left-Hand Piano Album
Contemporary Pieces for the Left Hand alone
Various composers
This product has a total of 5 review excerpts; reload the page to see other quotations at random or take a look at all the reviews of this publication.
It is a fascinating collection on its own merits…
—Liz Gibson, Piano Professional (January 2006)
…full of short yet charmingly accessible works.
—Margaret Fingerhut, Pianist
---
Published in Autumn 2004, this is a collection of ten compositions for piano in an album specifically devoted to the left hand.
Nine composers rose to the brief and produced ten completely individual original pieces of differing levels of difficulty, ranging from the radiant simplicity of Roger Eno's art to a virtuosic number from Francis Pott, who jokingly suggests that a player might give his right arm to be able to play it! A further novelty within a typically novel Fand production is a transcription for left hand by Ronald Stevenson of his daughter Savourna Stevenson's Lament for a Blind Harper.
All nine composers were thoroughly stimulated by the new discipline of writing for the left hand—many of them considering it like writing for "a completely different instrument" compared with the two-handed approach. The publisher feels that players will be equally stimulated; and, of course, two-handed players can always cheat in the end, if any piece does prove too taxing for the left hand alone!
---
Sample pages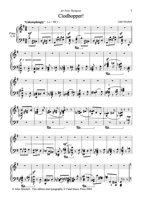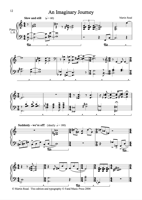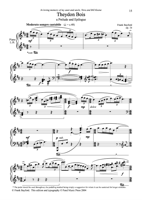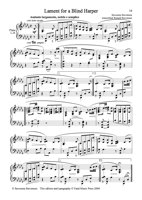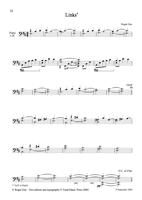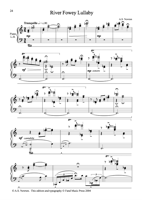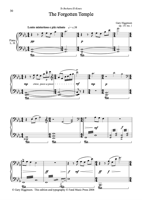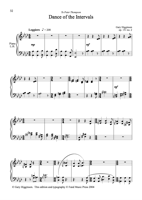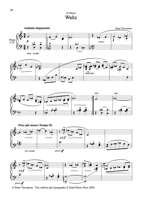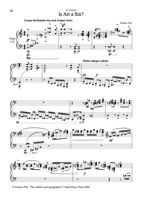 (Click to enlarge)
Catalogue code: FM132 • Published: 2004
Entry last updated: 22nd July 2010